Diamatic Double Bar Segment Diamonds for Floor Polishing DT-05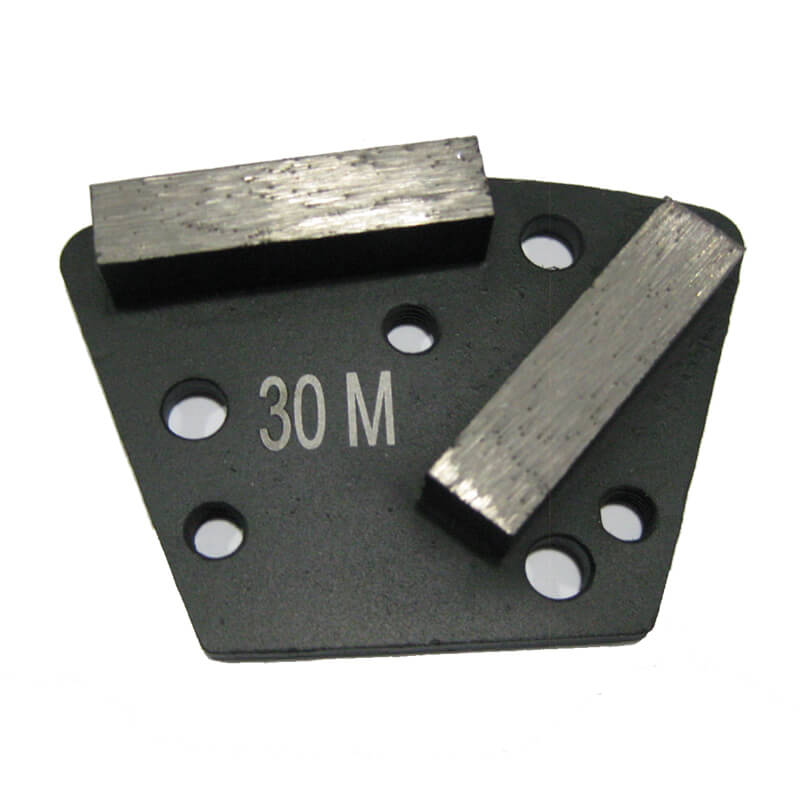 Diamond is a hard material that could apply to leave a intense scratch into the concrete. They create a coarse grinding profile for self-leveling concrete or thicker floor coatings. The PCD shoes could remove the old mastic, epoxy, or paint easily and quickly.
Our Diamatic diamonds DT-05 is designed for coarse grinding and cutting concrete surfaces.
Offered in grit #6, #16, #30/40, #60/80, #120, #150.
Available in extra soft, soft, medium, hard, extra hard bond.
If you need tooling to successfully proceed concrete polishing job, please contact us for more suggestion.