HTC Premium Floor System Diamond Tools HD-02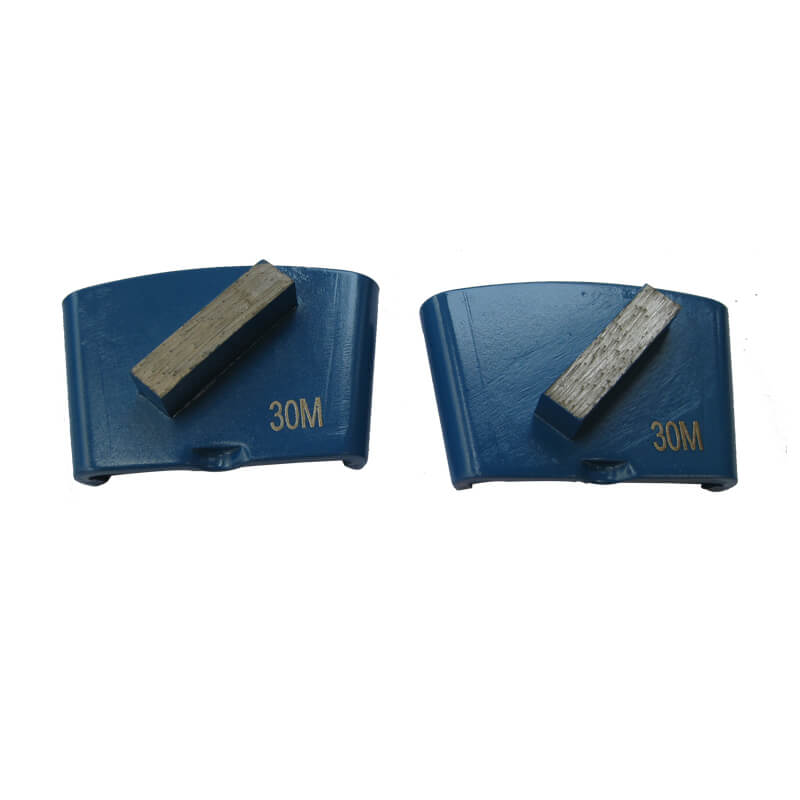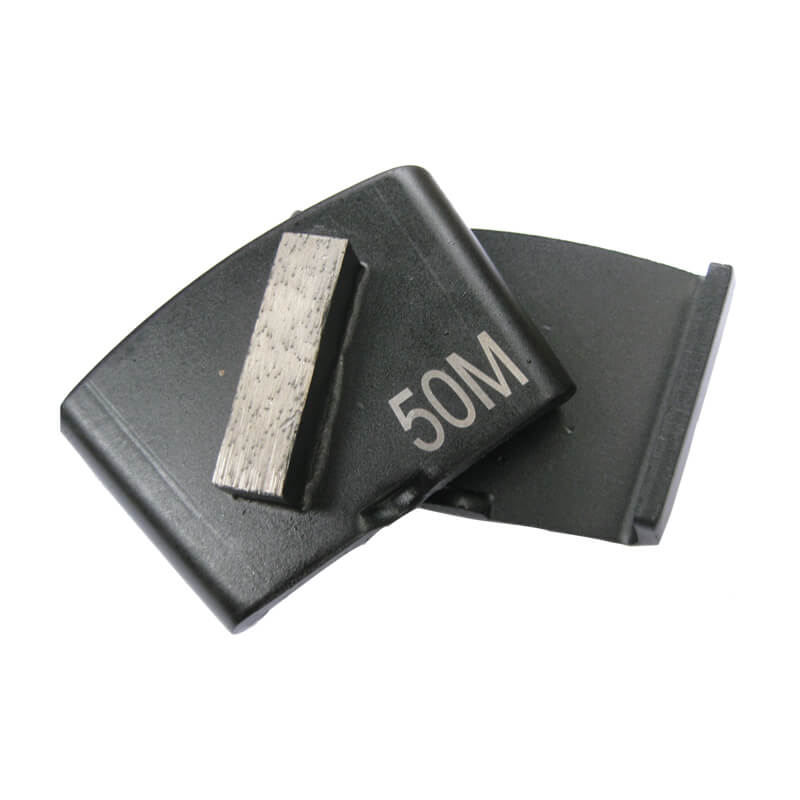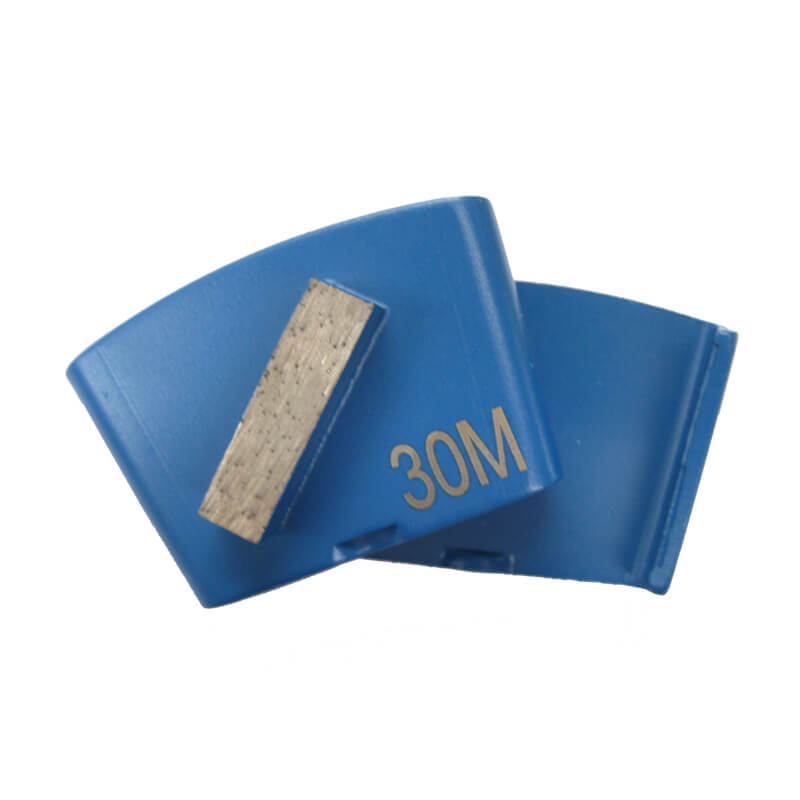 Dry polish method is widely used in the concrete preparation with heavy grinders. Every step of the process requires different polishing tools with incorporating diamond grit from coarser to finer ones to get the high shine look. The advantage of dry polishing contains higher shine and does more to the slab in terms of condensing and hardening.
However although most of the dust is cleaned up by the vacuum cleaner, some still stay in the air. It's still recommended to use water between every stages of dry polishing to improve the clean level, though they still work on dry condition.
Our leading dry& wet usage segments are designed on a wide range of floors. We offer the following grits 6#, 16#, 30/40#, 60/80# and 120/150#, 200#. The single 40*12*12mm and 40*12*15mm segment which makes the polishing fast and with long lifespan. It won't leave any any scratches or marks after grinding. Available in wide range of bonds (extra soft, soft, medium, hard and extra hard bond etc.) for different hardness of concrete. We will help you find the right bond to start every project.
For more grinding question, let's talk more.
Diamatic Concrete Grinding & Polishing Tools DP-01
admin