Husqvarna Single Segment Grinding Shoes for Concrete Polishing HM-02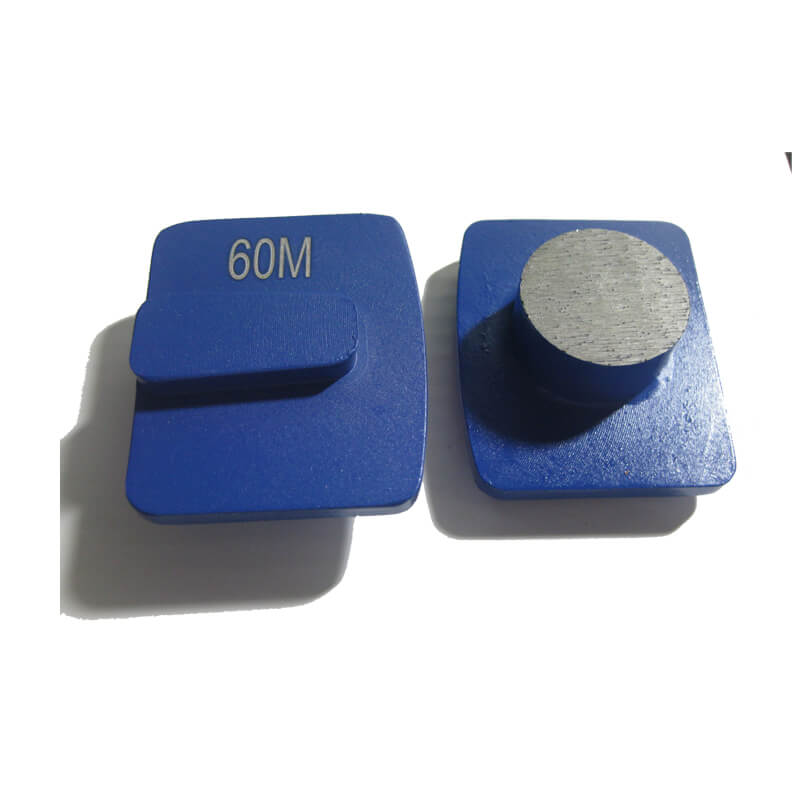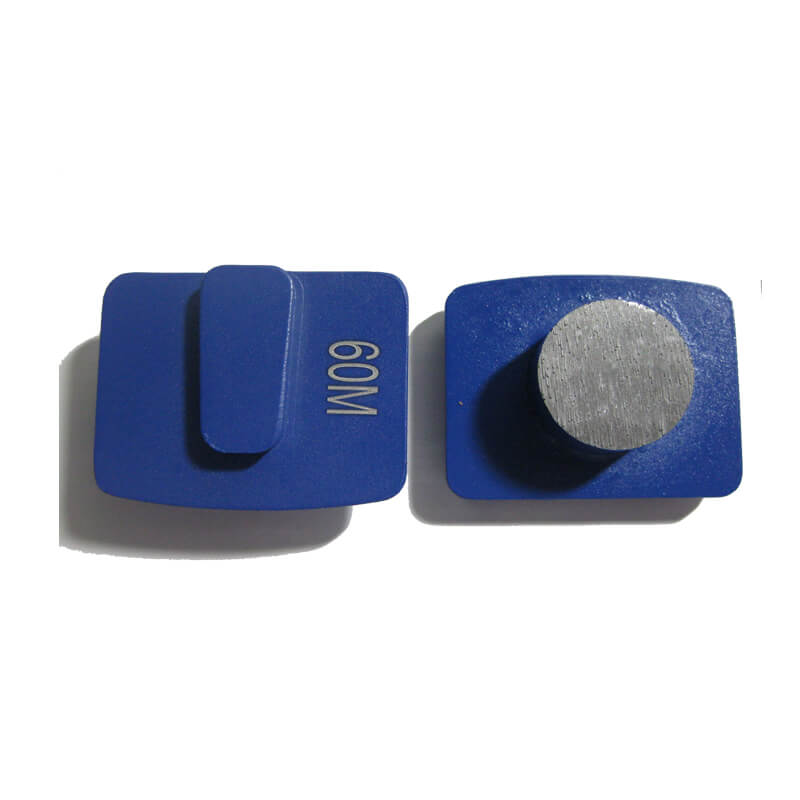 Single button segment is applied for smaller machines or remove the aggressive stock. It is recommended for the first step for fast opening the concrete. They could use with heavier machines as well if necessary.
For medium to large aggregate, you can start with 30/40 grit. For medium aggregate, we could start with 60/80 grit. For salt and pepper would be 120-150 grit.
Our polishing tools are environmentally friendly and provide the most cost-effective solution to customers. These metals didn't leave any scratches after grinding per customer's feedback. 15mm segment height also provide much longer lifespan than 10mm item.
Metals come in different bonds designed specifically for the different hardness of concrete. Our hard bond is for soft concrete, typically under 2500 psi, medium bond for medium concrete, between 2500 and 4000 psi. Soft bond for hard concrete, between 4000 and 5500 psi.