Lavina Metal Bond Quich Change Concrete Polishing Pads LM-04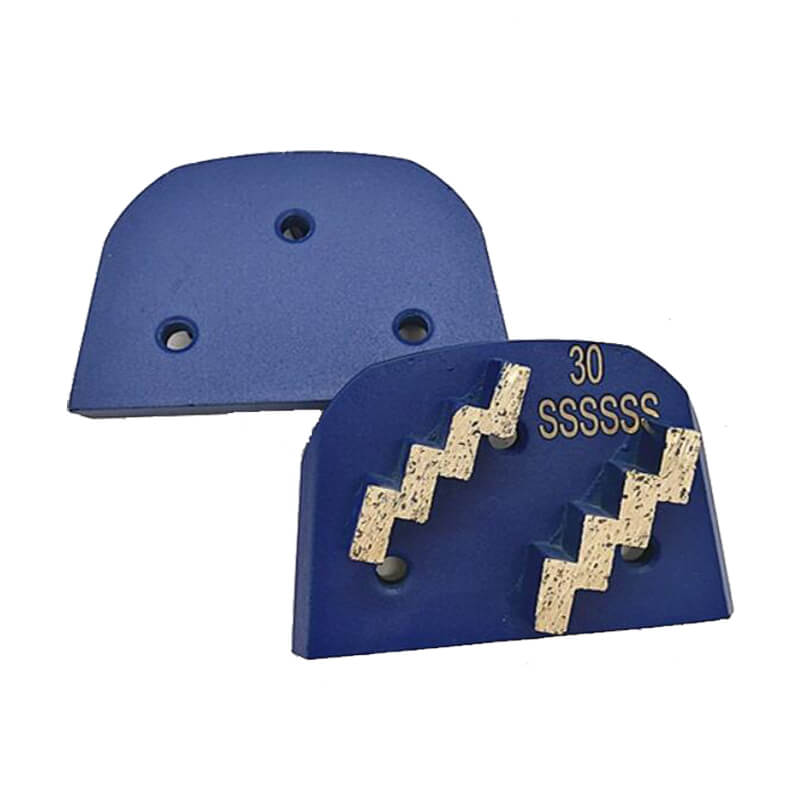 The metal block item Lavina metal bond quich change concrete polishing pads LM-04 is special formulated for Lavina X series machine. This lightning shape segment is the lastest innovation which creates less surface contact to make it sharper. It could be used for remove thin mastic, epoxy, glue in some condition as well. Recommended rpm for this item is 550-650 rpm.
Offered in #6, #16, #30/40, #60/80, #120, #150 grit. Grit 6 is suitable for first step to open the coarse concrete.
Extra soft, soft, medium, hard, extra hard bond are available for different hardness of concrete. Please inspect the hardness of concrete in advance to ensure the diamonds order are correct.
The various segment and base type can assure they meet different concrete or machine requirement. Please check with our for more products information. Thanks.