Lavina Superabrasive Diamond Polishing Tools for Floor Preparation LM-01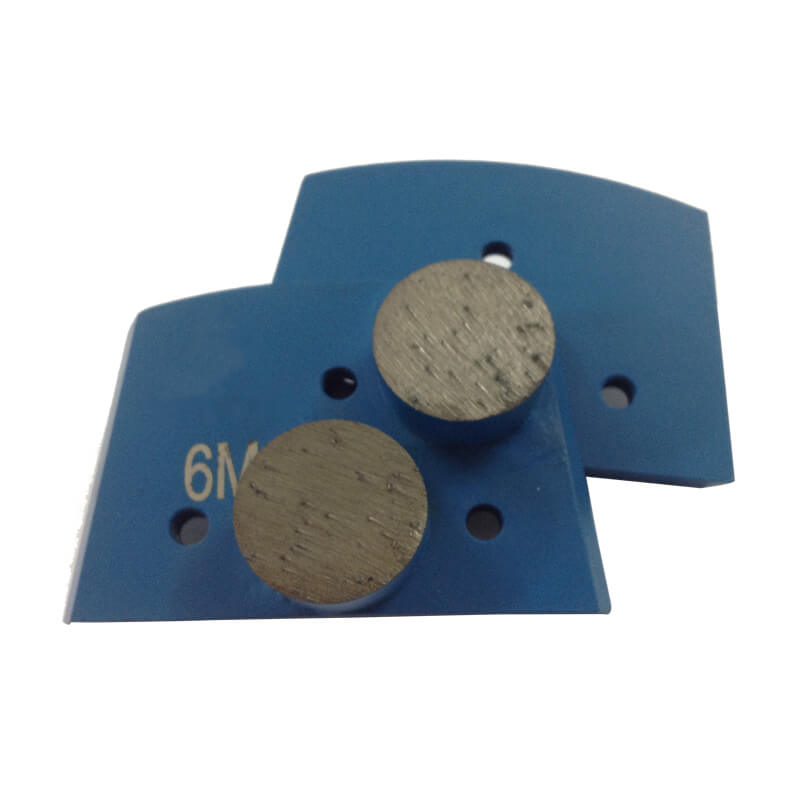 The polished concrete has become more and more popularity in recent years. Polishing an existing concrete substrate especially grows fast for facilities like commercial or residential. The diamond shine look and long lasting make this floor be an alternative to conventional options.
This double button segments item is designed for open large uncoated surface, it makes more floor contact while working. They are also ideal for the initial steps in remove dirt procedures with long working lifespan.
Offered in #6, #16, #30/40, #60/80, #120, #150 grit.
We offer extra soft, soft, medium, hard, extra hard bond available for different hardness of concrete. Please inspect the hardness of concrete in advance to ensure the diamonds order are correct.
The various segment and base type can assure they meet different concrete or machine requirement. Please check with our for more products information. Thanks.