Metal Bond Concrete Grinding Disc for Terrco Grinder TG-02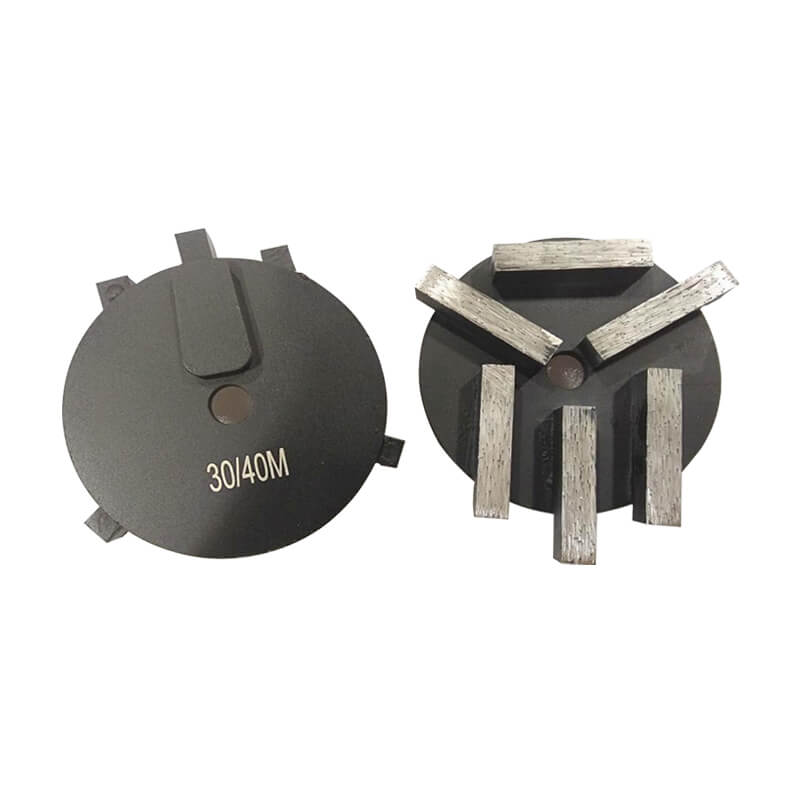 The garage floor after grinding and polishing is easy to clean and maintain, enhances lighting, and leaves you worry-free when it comes to stains or spills. Our floors are easy to maintain and extremely durable.Beverage/food and warehouse facilities normally use a dust-free condition to polishing, so the wet polish method is required.
This Terrco concrete grinding discs are designed to use in wet method to large, open-access floor. It is 12mm segment height, the redi lock design could assemble or disassemble to the plate quickly to save time and easy to lean.
Below are more specification for your reference.
16/20 grit: grinding the coarse floor
45 grit: aggressive remove
60-150 grit: concrete polishing
The purpose of the bond is to hold the diamonds, it's one of the most important part before we start grinding. Without correct bond choosing, the surface diamond will break down and the tool will stop cutting before new diamonds are released.
Below are compressive strength concrete slabs for your reference. We have SSSSSS, SSSS, SS,S, M, H, HH, HHHH, HHHHHH bond available for different hardness.
| | |
| --- | --- |
| Concrete Hardness | PSI |
| Critically hard | 8000 or more |
| Hard | 6-8000 |
| Medium | 4-6000 |
| Soft | 3000 or less |
Husqvarna Gridning Tools with Double Bar Segment for Floor Abrasive HM-03
admin