Terrco Beveled Edge Grinding Shoes for Concrete Polishing TD-01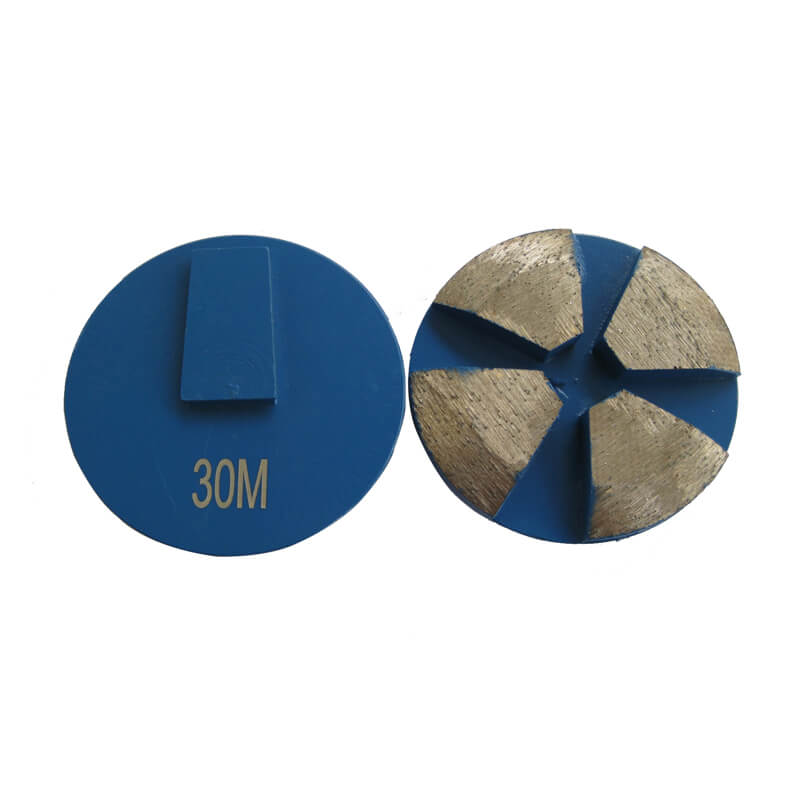 The concrete polishing tolls could be optimized for a wide range of applications. This Terrco beveled edge shoe is an innovative grinding solution for concrete floor needs. They could climb over joint edges, aggregate without sprawling the edges of the material.
Terrco diamonds are with the speed shift system or bolt on applications. It has below grit and bond available.
16/20 grit: grinding the coarse floor
45 grit: aggressive remove
60-150 grit: concrete polishing
The purpose of the bond is to hold the diamonds, it's one of the most important part before we start grinding. Without correct bond choosing, the surface diamond will break down and the tool will stop cutting before new diamonds are released.
Below are compressive strength concrete slabs for your reference. We have SSSSSS, SSSS, SS,S, M, H, HH, HHHH, HHHHHH bond available for different hardness.
| | |
| --- | --- |
| Concrete Hardness | PSI |
| Critically hard | 8000 or more |
| Hard | 6-8000 |
| Medium | 4-6000 |
| Soft | 3000 or less |