Terrco Diamond Abrasive Tooling for Concrete Polishing TD-04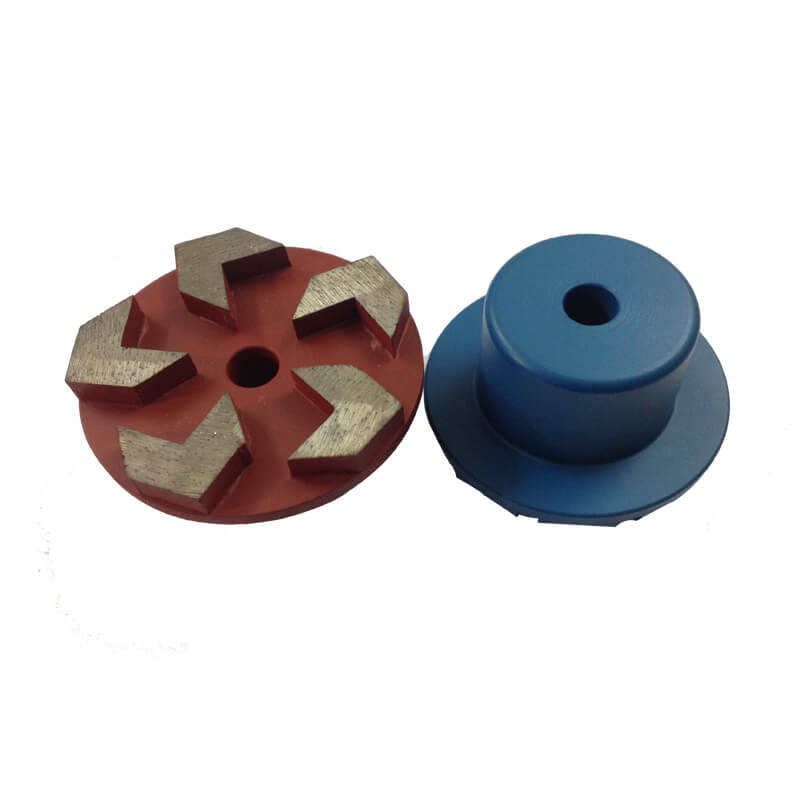 Diamond concrete polishing comes in various grit size from 6-16 grit being very aggressive leaving deep scratches in the concrete surface to 1500-3000 grit that makes a very high shine look.
This Terrco diamond abrasive tooling for concrete polishing TD-04 are welding 5 arrow segment to fit the Terrco grinding machine. It has 8mm and 15mm segment height available to meet different working condition. 8mm is extremely sharp for fast cutting.
Available in 16, 30/40, 60/80, & 120/140 grit, soft, medium, or hard bond etc.
The other type segment can be customized to meet different floor or grinder requirement. Please check with us for more products information. Thanks.