Terrco Metal Grinding Pucks for Floor Preparation TD-03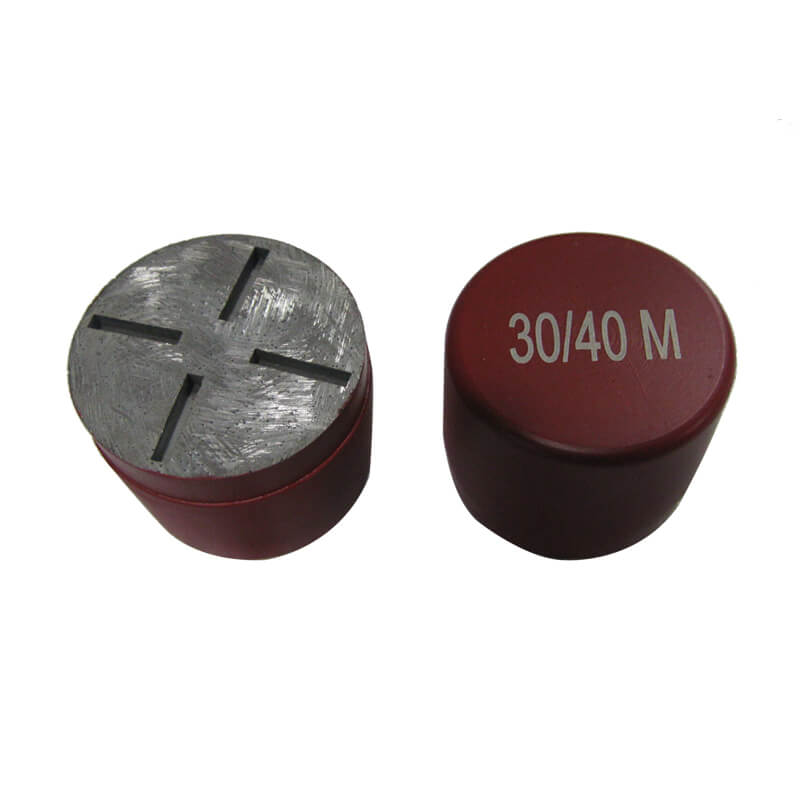 Make sure the surface is proper preparation before official grinding is necessary. Diamond grit 16 and 30 could used to remove the existing dirt and create an even rough profile. There are many different grit size to meet the different type of aggregate exposure now, including full aggregate look and cream finish that without exposure.
We have set an entirely standard of diamond tools for reliable, precise and cooperate with the grinding machine.
Available in 6, 16, 30/40, 60/80, & 120/140 grit, soft, medium, or hard bond etc.
We also develop unique formula of diamond tools (SSSSSSSS bond) for the hardest concrete, it request high speed.
Other shape segment can be customized to per your request. Please check with us for more products information. Thanks.