Z Segmetn Metal Bond Grinding Tools for Werkmaster Machine WM-03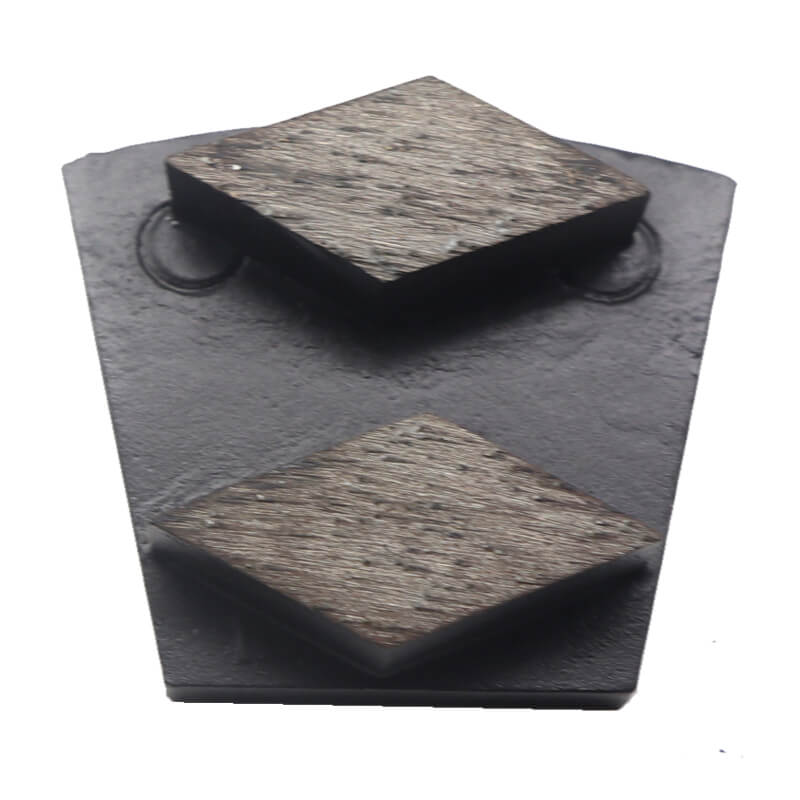 Many retail,office and industrial facilities have been accepted polished concrete as their primary chosen nowadays. The polished surface is long lasting, easy to clean and in low maintenance cost. The options for polished concrete are vast from create a rough profile to a fine glossy, mirror-like surface. You can choose almost all colors, create patterns into the concrete to polishing.
Our diamond series including metal and resin bond tools to combine the effects of grinding and polishing with an excellent sealer.
Concrete Plugs are solid, metal bonded tools designed for heavy grinding applications, especially when long life expectancy is necessary. These concrete plugs produce a smooth and profiled finishes for concrete surfaces.
Product Parts & Accessories
Run wet or dry.
Long life expectancy.
Compatible with Prepmaster and Terrco machines.
This z segmetn metal bond grinding tools for Werkmaster Machine WM-03 is available in 6, 16, 30/40, 60/80, & 120/140 grit, soft, medium, or hard bond etc.
Other shape segment can be customized to per your request. Please check with us for more products information. Thanks.
Diamatic Diamond Tools with Double Rhombus DT-02
admin