10" Diamond Grinding Discs for EDCO Grinder ED-02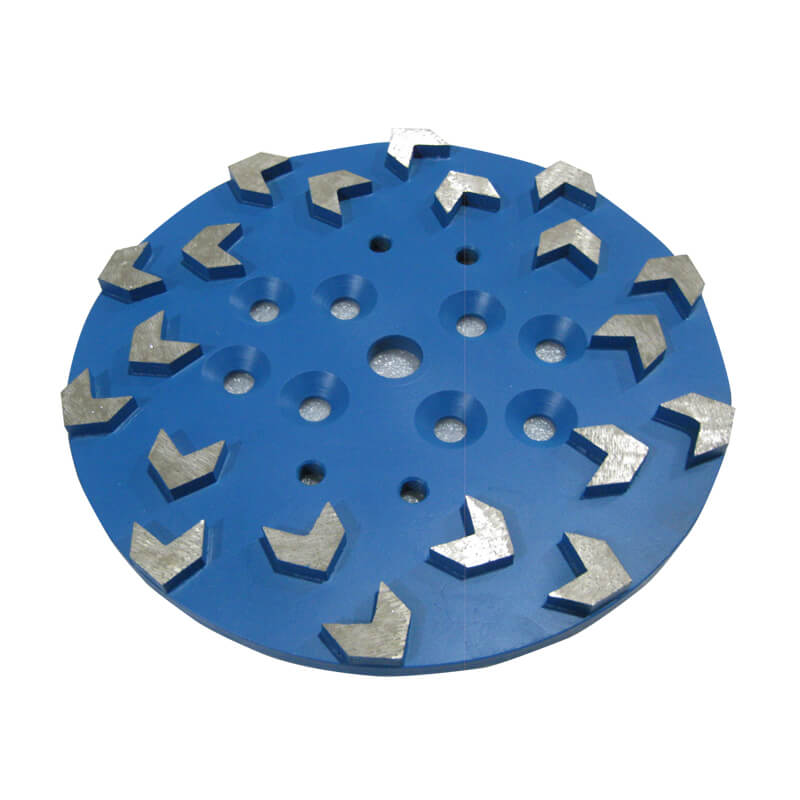 The EDCO grinding disc is for grinding rough, uneven concrete surfaces. This 20 pieces arrow segments makes the tool much sharper, it makes the grinding work efficient.
Our special formula with materials could remove coatings and leave a smooth finish to the surface.
With less tool mark/scratches, we could save time and energy while fine polishing in the next step.
There are grit #6, #16, #30/40, #60/80, #120, #150 available from coarse grinding to fine polishing.
Below are the hardness of concrete corresponding metal bond table for your reference. It's important to know before place the order.
| | | |
| --- | --- | --- |
| Metal Bond Series | Concrete Hardness | PSI |
| Hard bond | Soft concrete | under 2500 psi, Mohs Scale 2-3 |
| Medium bond | Medium concrete | between 2500 and 4000 psi, Mohs Scale 3-5 |
| Soft bond | Hard concrete | between 4000 and 5500 psi, Mohs Scale 5-7 |
| Extra soft bond | Extra hard concrete | over 5500 psi, Mohs Scale 7-8 |
10"/250mm EDCO Metal Grinding Plate for Polished Concrete ED-01
admin