Arrow Segment Cup Grinding Wheels for Floor Polishing CW-01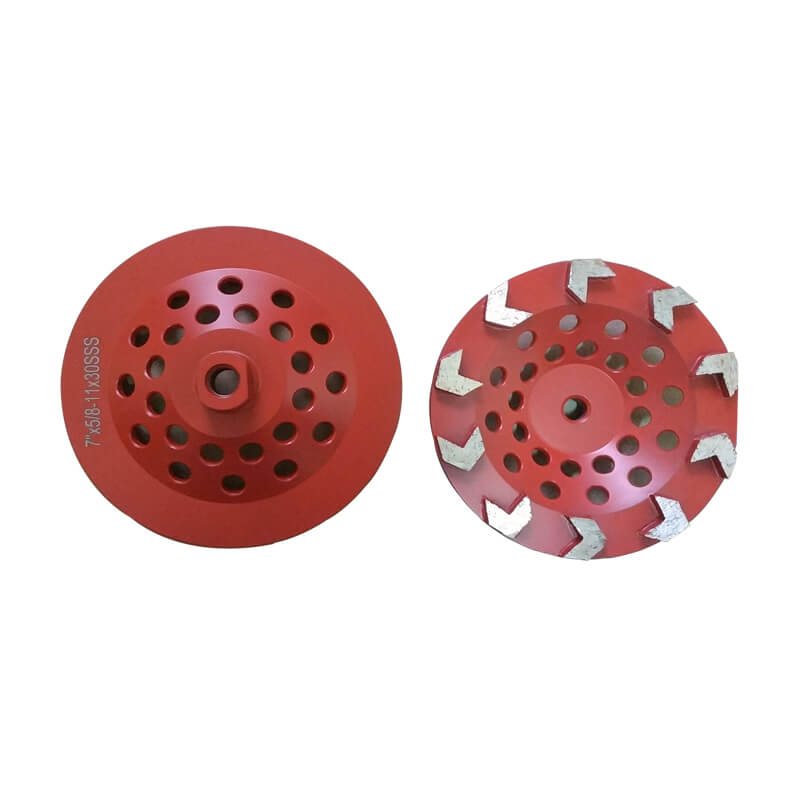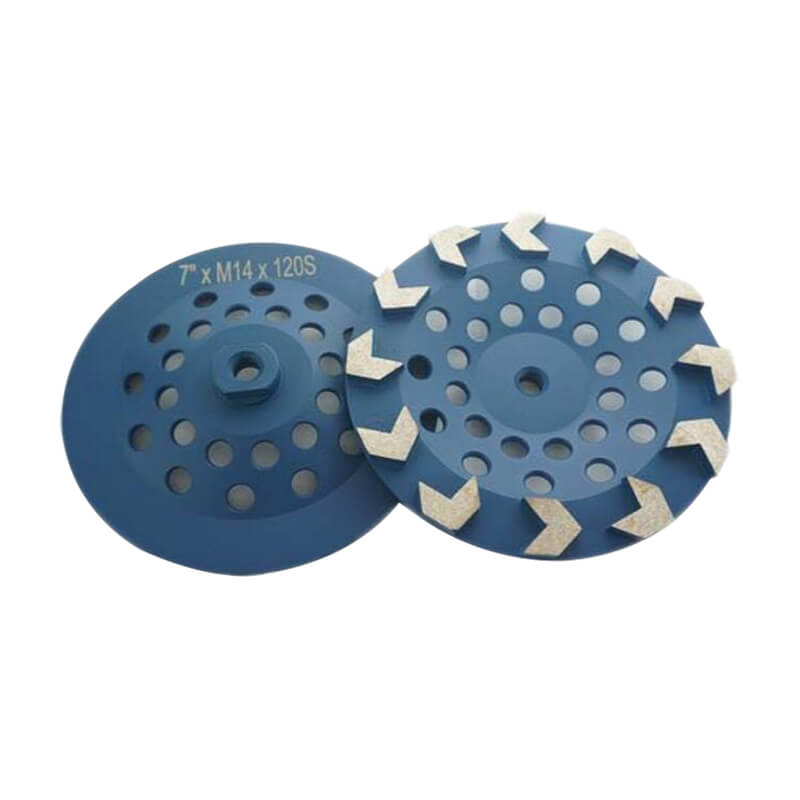 This powerful arrow segment cup grinding wheels is mainly used with tools for angle grinders and floor grinding machines. The arrow segment cup grinding wheels is used to grind rough floor surfaces, hard concrete, and to remove resin, epoxy, elastic coating and other coatings on large concrete and masonry areas. Suitable for wet or dry.
The arrowhead section allows simultaneous scraping and grinding. The arrow segment cup grinding wheels has ventilation holes to dissipate heat to extend the service life of the wheel. For concrete grinding, grinding cups can actively grind exposed concrete as well as solidified and sealed parts to remove high points.
Specification:
Diameter: 4″, 4.5″,5″ 6″, 7″
Back hole: 5/8″-11 M14 22.23mm
Available grit: #6, #16, #30/40, #60/80, #120, #150 with soft, medium, hard bond are available.
They could be used in wet and dry condition.
10"/250mm EDCO Metal Grinding Plate for Polished Concrete ED-01
admin