Diamond Resin Polishing Pucks d for Polished Concrete RP-03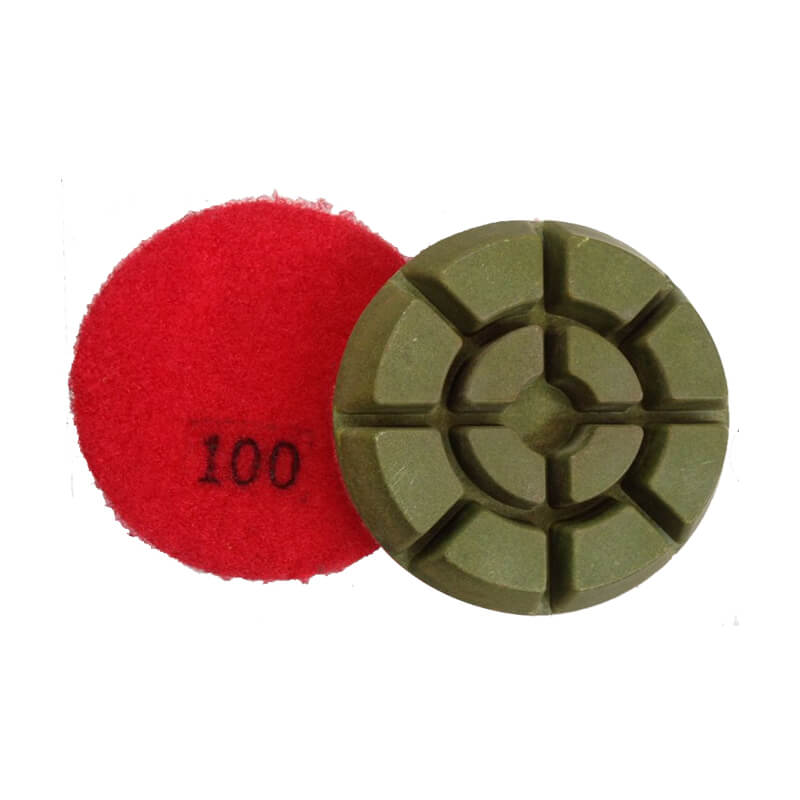 Concrete Polishing is a new and innovative way in the floor industry. The whole system provided complete care, and easy maintenance to both residential and commercial facilities. There are many flooring option to consider, however only polished concrete could grind and polish concrete surfaces to a mirror finish in competitive cost.
Item diamond resin polishing pucks d for polished concrete RP-03 has size 3"/4" and grit 50-3000 available. There are four steps of process to polishing with this item.
Step one usually process at 50-100 grit, it produces a even and dull shine surface. We can usually achieve this by stopping the polishing process at or below 100 grit.
Step two is able to make some good shine during this phase, we can start to see the reflective in the concrete. It usually process at 200-400 grit. It's kind of a good result for polished concrete.
Step three will process at 800-1500 grit and create a much higher shine coating compared to step two and also has much more clear reflective to the ceiling and walls.
Step four is deep polished to provide a very high shine surface with utter reflection. The concrete surface will be looked like wet while seen from everywhere. Step four will be processed to 3000 grit using resin polishing pucks or burnishing pads.