HTC Concrete Floor Polishing Pads with Hexagonal Segment HD-04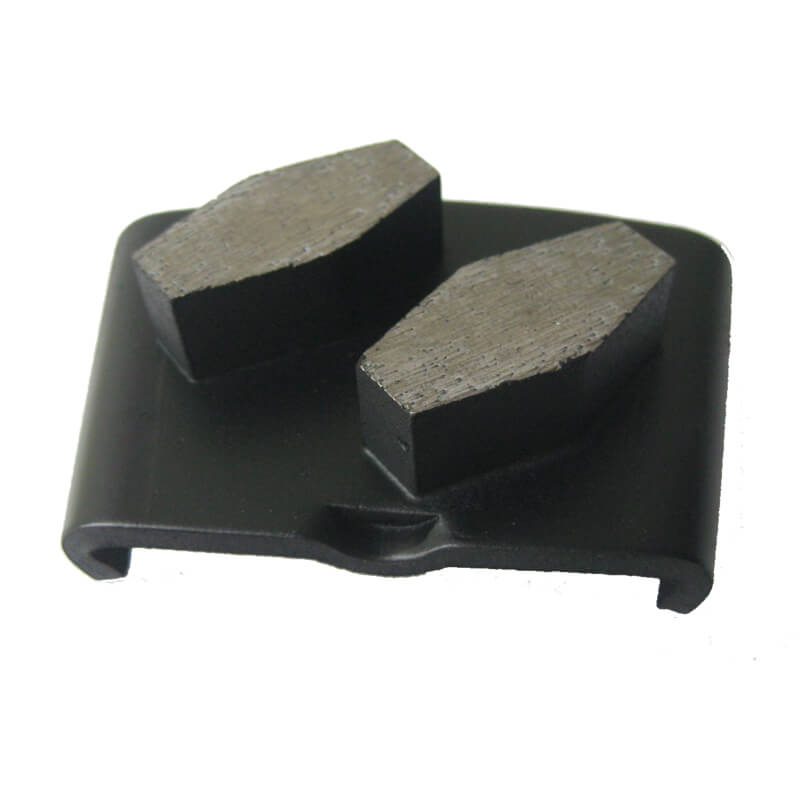 Polishing concrete makes the floor surface to even and high shine, the small cracking or imperfections could be repair in the finished surface. Firstly we need to remove dirt or grease when floor preparation. However, some floors that are wavy, need extensive patching as preparation. Extremely porous will need good candidates to process the polishing job. A contractor with more experienced can affect a floor's suitability mostly.
The HTC concrete floor polishing pads with hexagonal segment HD-04 could be helpful, its hexagonal segment with 13mm height creates more floor contact and cutting speed which will improve the working efficient and save money.
Below are grit and the metal bond corresponding hardness of concrete table for your reference.
Grit: #6, #16, #30/40, #60/80, #120, #150.
| | | |
| --- | --- | --- |
| Metal Bond Series | Concrete Hardness | PSI |
| Hard bond | Soft concrete | under 2500 psi, Mohs Scale 2-3 |
| Medium bond | Medium concrete | between 2500 and 4000 psi, Mohs Scale 3-5 |
| Soft bond | Hard concrete | between 4000 and 5500 psi, Mohs Scale 5-7 |
| Extra soft bond | Extra hard concrete | over 5500 psi, Mohs Scale 7-8 |