HTC Super Series Floor System HP-01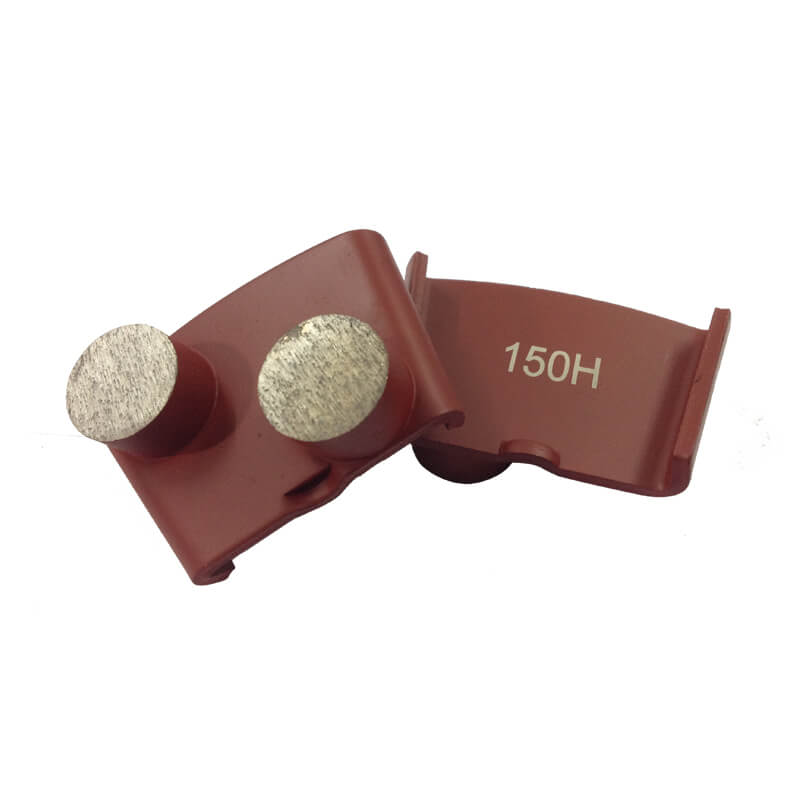 HTC series come in a variety of segment styles and grit available. Some are created for general use while others are designed for specific applications. With 16 years design and manufacture experience, we have developed special formula for marble, granite, terrazzo etc. They won't leave much metal scratches after grinding. It saves time and energy for the following polishing job.
This double round segment is most regular type for general use, with segment size 40*10*10mm and 40*12*12mm available.
16/20 grit: grinding the coarse floor
45 grit: aggressive remove
60-150 grit: concrete polishing
The purpose of the bond is to hold the diamonds, it's one of the most important part before we start grinding. Without correct bond choosing, the surface diamond will break down and the tool will stop cutting before new diamonds are released.
Below are Compressed Strength Concrete slabs for your reference. We have SSSSSS, SSSS, SS,S, M, H, HH, HHHH, HHHHHH bond available for different hardness.
| | |
| --- | --- |
| Concrete Hardness | PSI |
| Critically hard | 8000 or more |
| Hard | 6-8000 |
| Medium | 4-6000 |
| Soft | 3000 or less |
Metal Bond Concrete Grinding Disc for Terrco Grinder TG-02
admin