Lavina Diamond Tools with Single Segment for Floor Polishing LM-02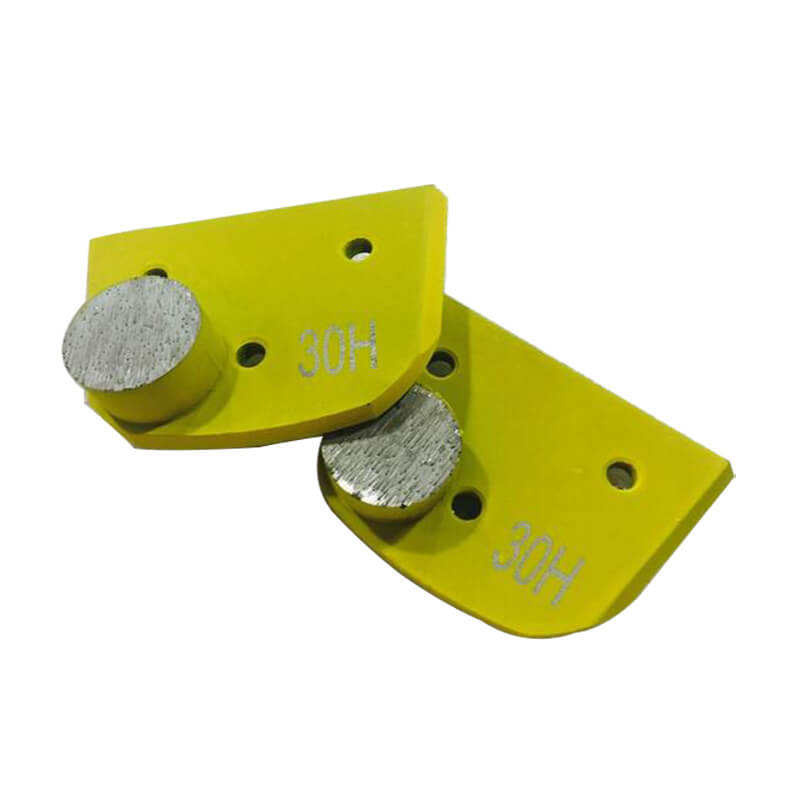 The single segment Lavina diamonds could be used in small high-speed diamond grinders which makes the polishing work efficient. Also the slide-on base is easy to assemble or disassemble from the plate.
The segment includes the steps from the 6 grit up to 150 grit. You could choose which grit per your floor demands. However the bond of hardness is more important in the initial grinding steps, it will decide how the diamonds could be exposed. The series from Extra hard, hard, medium, soft, extra soft bond available for different concrete condition.
The lifespan of one set for this item is about 700-800 square meters (9 pieces, 30# hard bond). It has 10mm, 12.5mm, 15mm segment heights available for different machine or working condition.
Lavina Superabrasive Diamond Polishing Tools for Floor Preparation LM-01
admin