10"/250mm PCD'S for mil Coating Removal ED-04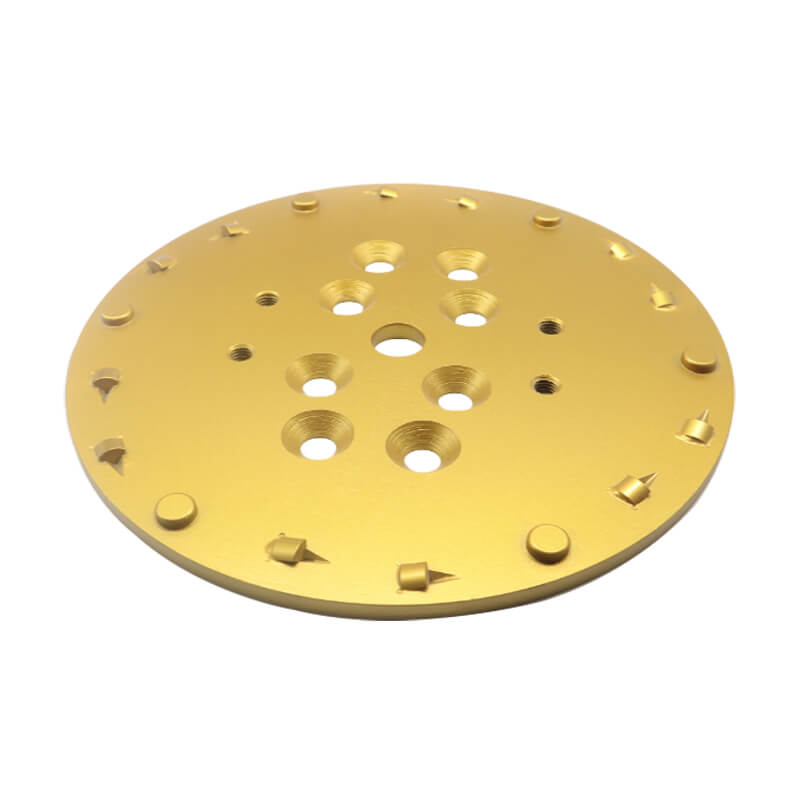 We take pride in our process and applies the latest technology in mil coatings removal and concrete floor preparation.
This 10" plate contains 6 pcs full PCDs and 12 pcs 1/4 PCDs which could handle thin to thick coatings above 3mm. The full PCDs remove medium to thick coatings fast, effective without damage the floor surface. The 1/4 PCDs control the depth of cut and helps removal. They could be applied with 1-3mm medium to thick mil.
They are dry usage to enovate the floor more clear before grinding.
For more grinding question, let's talk more.