Diamatic Type Bush Hammer Plate for Thin Coating Removal BH-07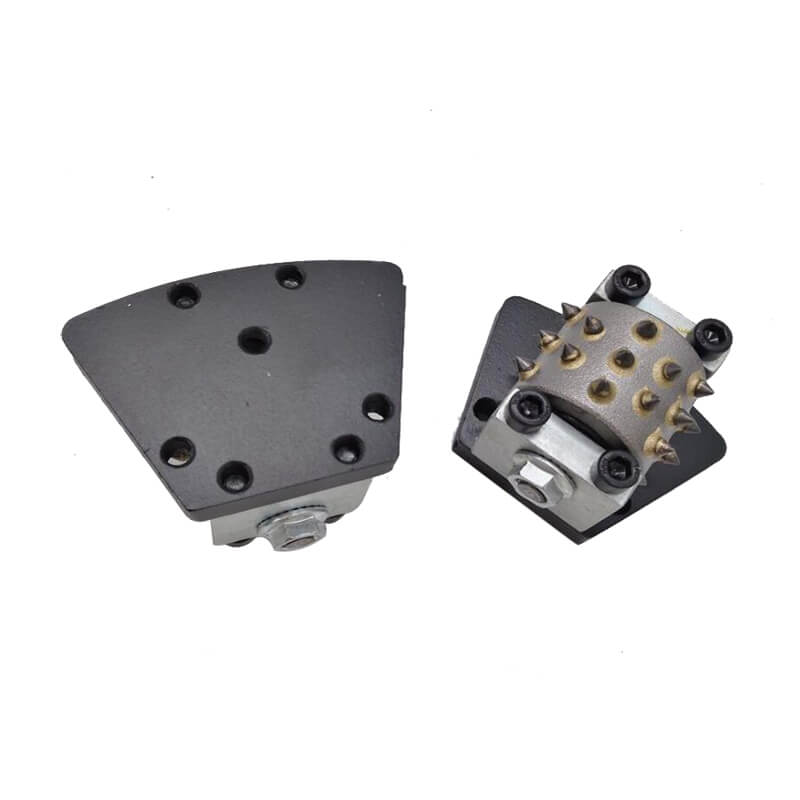 The bush hammer tools could be used for making profile and anti-slip surface in various stones and concrete. They could fabricate the hard surface and make bush hammered effect for floor products. They are also used to remove thin coatings like old paints, glues or epoxies. They bush hammer all type of surfaces that's why they have been accepted and used in more and more applications.
Diamatic type bush hammer BH-07 is are 30 grains, 9 pieces in one set. It could be applied in wet or dry condition. The rollers could be assemble or disassemble in the plate directly to save cost.