HTC Diamond Abrasive Tooling for Polishing Concrete, Terrazzo HD-09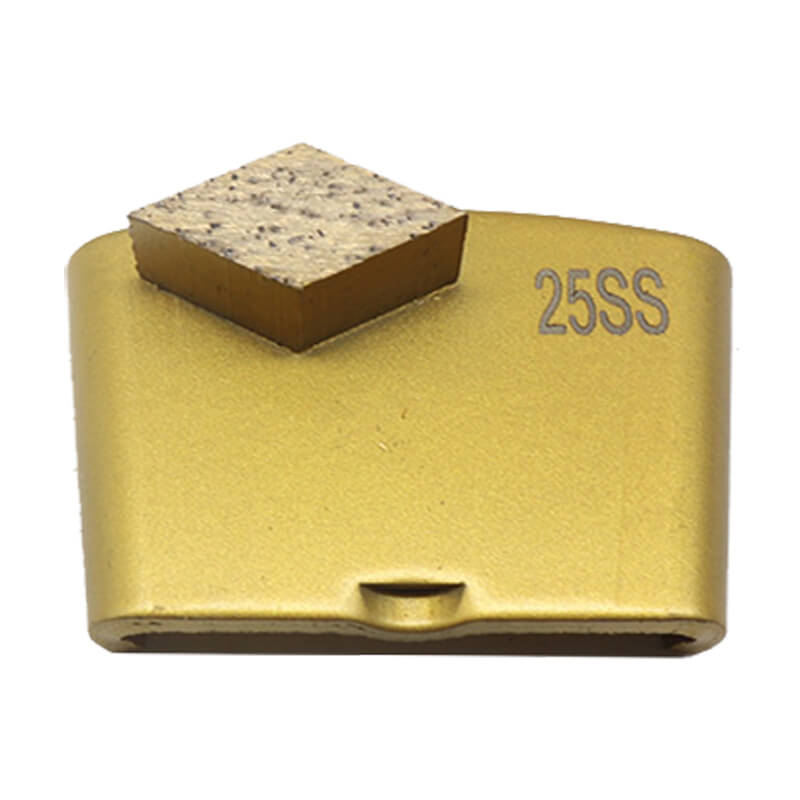 Grinding could be treated as the roughest way to renew a concrete surface. With proper diamond tools, they will not only flatten a concrete floor, but also to terrazzo, marble, granite floor.
The HTC polishing pads HD-09 has single rhombus segment, it's suitable for small grinder working in balcony or corridor etc.. The feature including convenient operate and fast cutting. The different grit size could be used from concrete coating preparation to fine polishing. The thin mil coatings could be removed with coarse grit.
The grit contains 6, 16, 30/40, 60/80, & 120/140 with soft, medium, or hard bond etc.
More segment size can be customized to per customer's request. Please check with us for more details. Thanks.