Inland Double Segment Prep Tools for EDCO Grinding Machine ED-03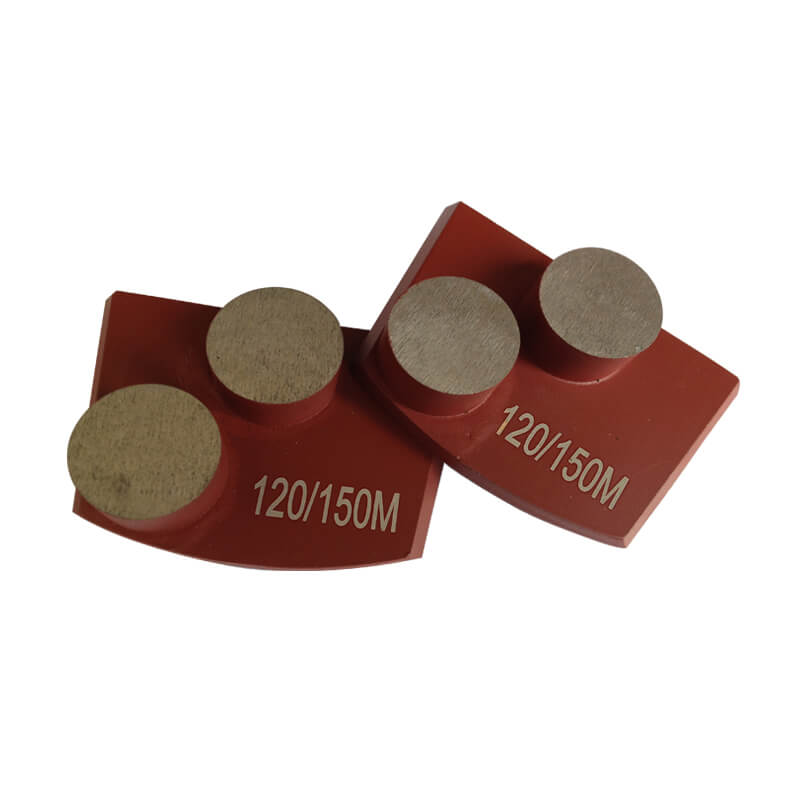 Various styles and specifications of diamond grinding discs is developed to suit different application requirements. This ones with double big button segments can work under heavy workloads to grind open ground area.
They could be used in different grinding application. For coarse grinding, the bond normally is softer and the density of diamonds should be higher, cause the diamonds be blunt to cut smooth. The grit size should be bigger, normally from grit 30/40 grit to 60/80 .
For fine grinding, the bond normally comes harder and the density of diamonds could be lower, the grit comes 120-150. The diamonds can have longer lifespan, also choose the harder bond can help improve the efficiency. The diamond density should be lower.
In this case, we offer #6, #16, #30/40, #60/80, #120, #150 grit with soft, medium, hard bond for coarse to fine grinding.
More different shape diamond segments can assure they meet different floor or grinder requirement. Please check with us for more products information. Thanks.