Key Segment Concrete Polishing Pads for HTC Grinder HD-11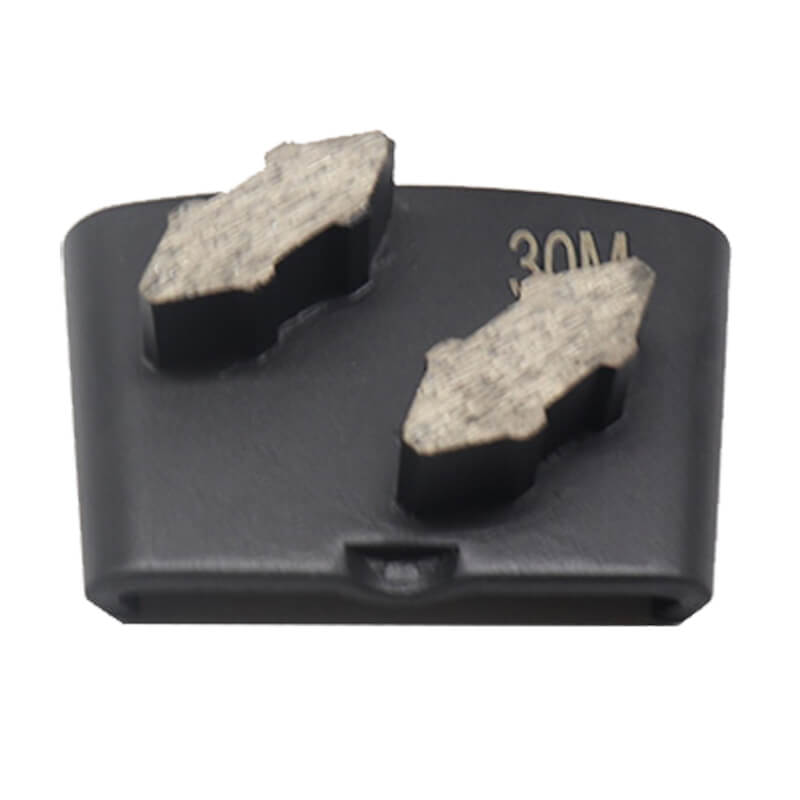 Concrete Polishing pads are designed to have an extended life for concretes rough surfaces. Concrete can be a very demanding composite material, in turn manufactures design concrete polishing pads with higher diamond concentration and hybrid materials to extend the diamond pads life and finish.
This HTC double arrow segments are our regular type designed for fastest cutting as well as coating preparation and thin mil coatings remove.
With 8mm or 15mm segment height available, they have 6, 16, 30/40, 60/80, & 120/140 grit with soft, medium, or hard bond.