New Type Trapezoid Metal Grinding Disc for Scanmaskin Grinder SG-04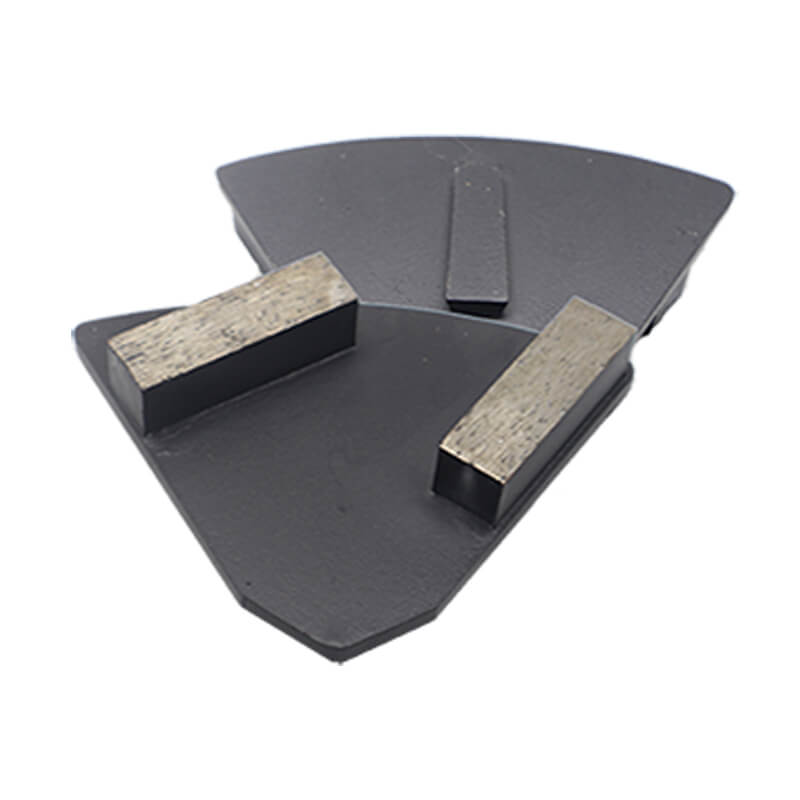 Concrete polishing is aimed at creating a range of high end surfaces from a coarse profile finish to a high mirror surface. The achievable of finishes depend on the quality of diamond polishing tools and proper apply the grit size and bond of grinding and polishing steps undertaken.
Item SG-04 has high strength and excellent wear resistance to provide high grinding efficiency and less heat in the grinding process.
Available in grit 16, 30/40, 60/80, & 120/140, soft, medium, or hard bond etc.
The other type segment can be customized to meet different floor or grinder requirement. Please check with us for more products information. Thanks.
Meanwhile please note that the floors must be cleaned 100% without any bolts or other small objects, it is to prevent damage to our diamond tools, machine and floor.