STI Diamond Tools for grinding extremely hard concrete SG-04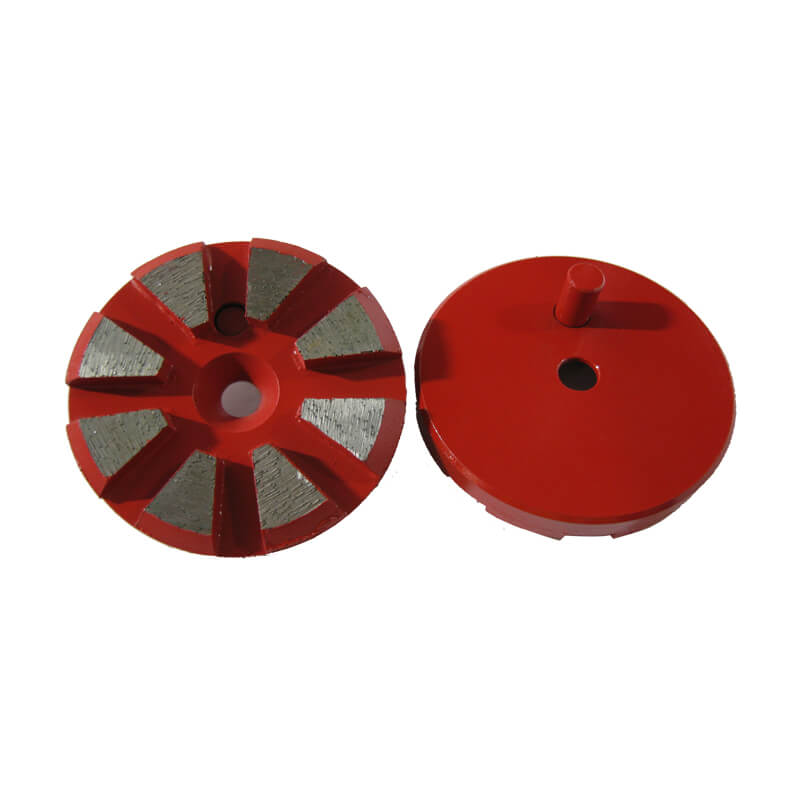 The process of polishing is able to improve driving surface texture and create a clean, smooth concrete surface. It is often used as a way to provide a reasonably priced finish in larger industrial spaces like warehouse, supermarket, garage etc.
The 10 pieces 8mm segments STI diamond tools for grinding extremely hard concrete SG-04 is applied with laser welded technology which provide a 40% longer working life than sintered technology.
Grit 6, 16, 30/40, 60/80, 120, 150 are available for fast grinding and surface preparation.
We offer extra soft, soft, medium, hard, extra hard bond for different concrete demands. Please inspect the hardness of concrete in advance to ensure the polishing discs you need are correct.
The various segment and base type can assure they meet different concrete or machine requirement. Please check with us for more products information. Thanks.