Surface Preparation, Floor Grinding & Removal Tools for Lavina Machine LM-03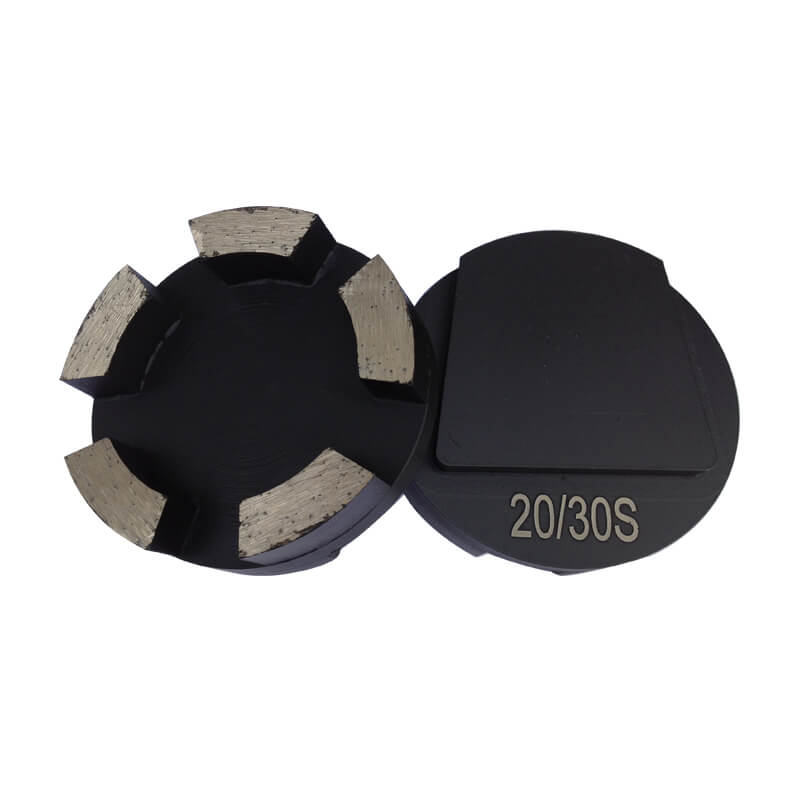 This Lavina system diamonds are for grinding coarse, uneven surfaces. Our 5 big bar segments create more floor surface contact and allow concrete coating with less scratches.
Grit #6, #16, #30/40, #60/80, #120, #150 are available for various concrete polishing demands.
Below are the hardness of concrete corresponding metal bond table for your reference. It's important to know before place the order. Any further questions are welcome!
| | | |
| --- | --- | --- |
| Metal Bond Series | Concrete Hardness | PSI |
| Hard bond | Soft concrete | under 2500 psi, Mohs Scale 2-3 |
| Medium bond | Medium concrete | between 2500 and 4000 psi, Mohs Scale 3-5 |
| Soft bond | Hard concrete | between 4000 and 5500 psi, Mohs Scale 5-7 |
| Extra soft bond | Extra hard concrete | over 5500 psi, Mohs Scale 7-8 |