3"/80mm Diamond Tools for Lavina Superabsive Grinding Machine LM-10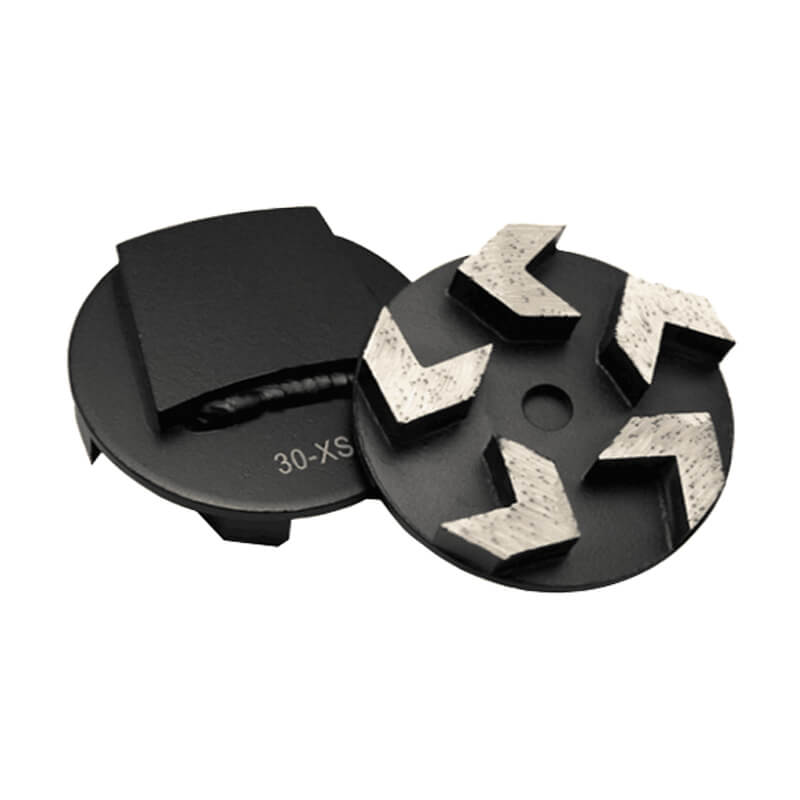 The concrete polishing process has been in applications a wide range from warehouses, garages, factories even resident facilities, it's not a novelty and become the common floor in the world. They are low maintenance, long lasting, and aesthetically appealing. However, the important factor is the quality and proper use of the diamond tools.
3″/80mm diamond tools for Lavina superabsive grinding machine LM-10 is big grinding puck for Lavina machine, 5 segments make the working lifespan much longer than regular trapezoid base. The arrow shape segment could remove the thin coatings and leave a smooth finish without any scratches.
Available in grit #6, #16, #30/40, #60/80, #120, #150 available from coarse grinding to fine polishing.
Below are the hardness of concrete corresponding metal bond table for your reference, we could decide which bond to purchase.
| | | |
| --- | --- | --- |
| Metal Bond Series | Concrete Hardness | PSI |
| Hard bond | Soft concrete | under 2500 psi, Mohs Scale 2-3 |
| Medium bond | Medium concrete | between 2500 and 4000 psi, Mohs Scale 3-5 |
| Soft bond | Hard concrete | between 4000 and 5500 psi, Mohs Scale 5-7 |
| Extra soft bond | Extra hard concrete | over 5500 psi, Mohs Scale 7-8 |