Arrow Segment Diamond Cup Grinding Wheels for Concrete CW-02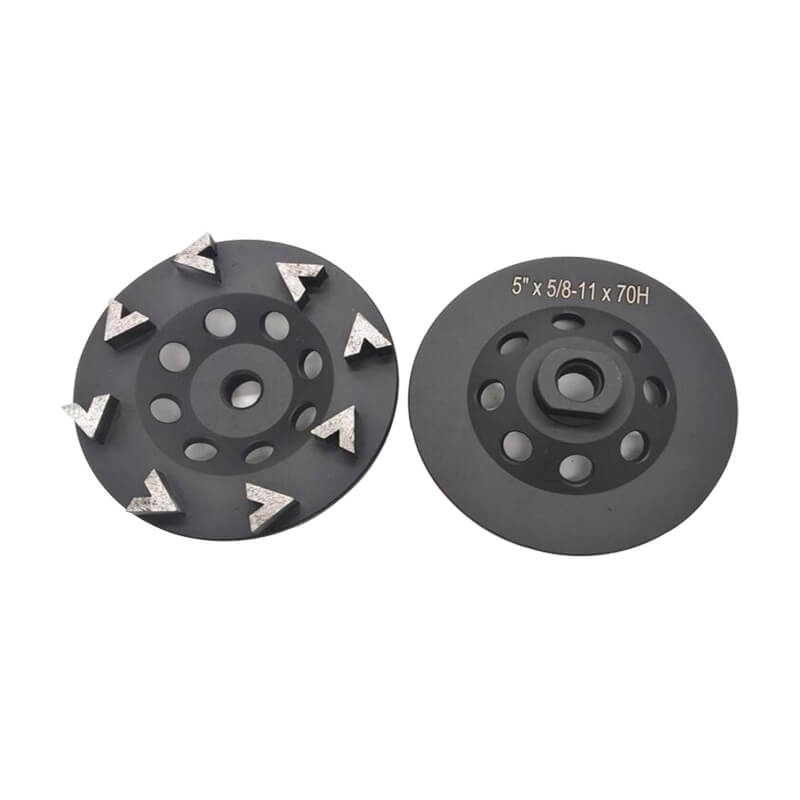 Arrow segment diamond cup grinding wheel CW-02 is designed for rapid removal of thin layers, glues and adhesives, this small arrowhead segment is ideal for concrete floor preparation. Suitable for wet or dry usage.
Providing fast grinding speed on concrete and other masonry materials, our arrow segment diamond cup grinding wheels features very thick diamonds for more aggressive removal with long working lifespan. Perfect choice for coarse grinding. Hardened steel body help to prolong product life.
Patented arrow segment pierce the lightweight coating and minimize segment adhesion. We have developed various formula for polishing concrete floor, marble, granite and other materials leveling. Operate with a little water will create a better polishing effect.
Below are specification for your checking.
Size: 4"/5"/6"/7"
Bore: 22.23mm, M14, 5/8″-11
Bond:hard,soft,medium etc.
Grit:16#-400#