HTC Diamond Grinding Shoes for Floor Polishing HD-08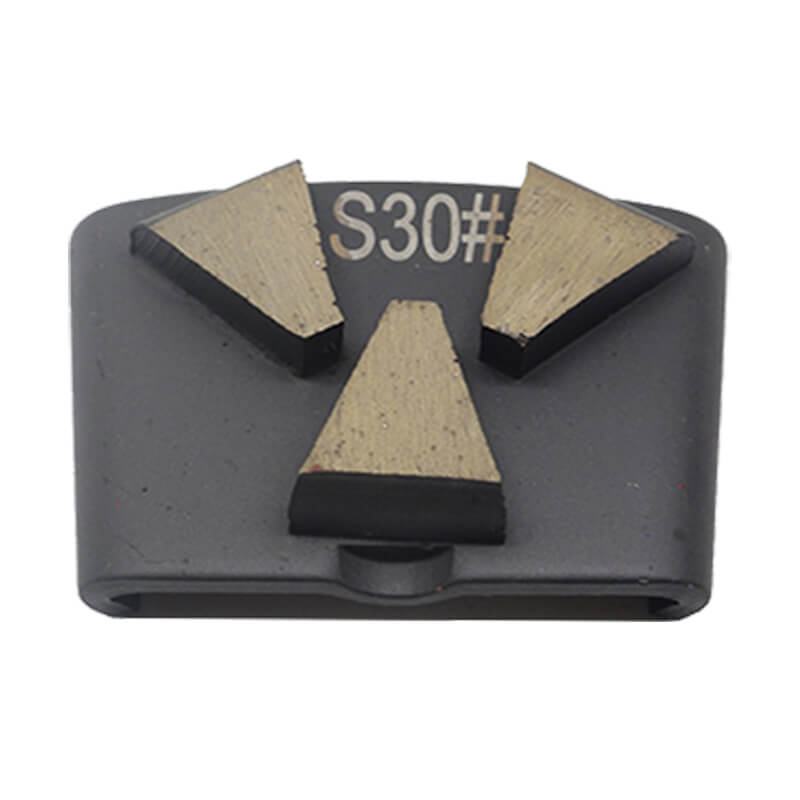 Diamond grind is ideal for provide the flooring solution or finish you need. Thus the high quality diamond tools to work with the grinding machine is necessary.
Our diamond tools are manufactured under the strictest quality standard to ensure the grinding safety and environmental friendly. The operators will feel balanced, low vibration while working. Meanwhile we ensure the diamonds won't be worn out to hurt the machine.
The HTC polishing pads HP-08 owned 3 8mm thickness segment with durable lifespan. The coarse grit could be used for concrete coating preparation, profiling and grinding including for thin mil coatings remove.
Available in 6, 16, 30/40, 60/80, & 120/140 grit, soft, medium, or hard bond etc.
More segment size can be customized to per customer's request. Please check with us for more details. Thanks.