Husqvarna Concrete Polishing Disc for Floor Refinement HM-08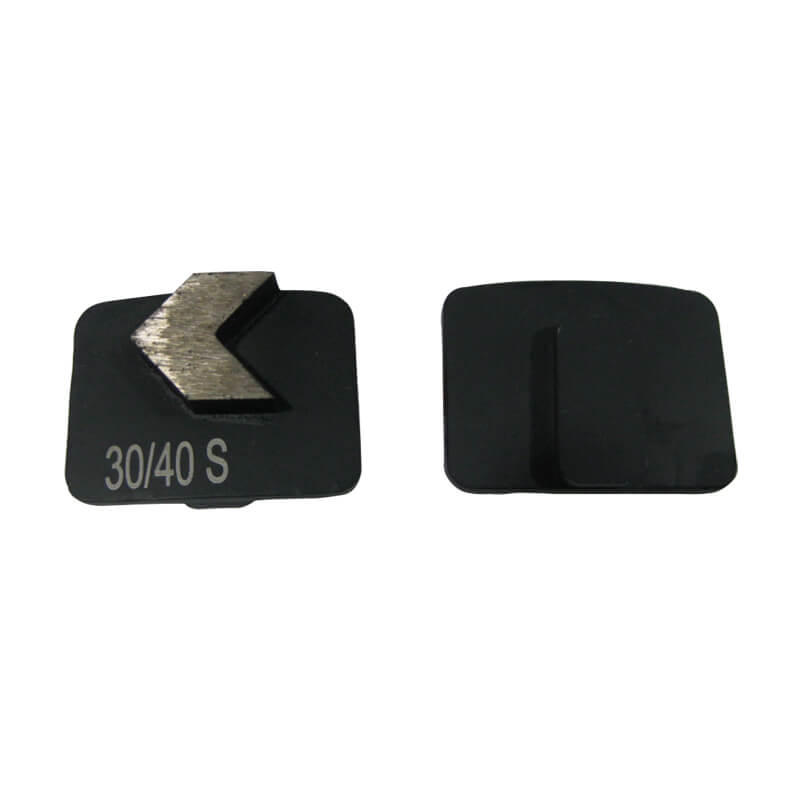 Getting the perfect refinement needs to meet each and every step of the concrete floor polishing after grinding, check the characteristics as expected to the customer. The rich skills and knowledge is a request. The process of the specific grit and sequence will test the contractors to give the best of their ability. Different grits and sequences of the concrete polishing process will create a huge difference in the final surface.
This single arrow segment disc Husqvarna concrete polishing disc for floor refinement HM-08 is special designed for Husqvarna light grinding machine, the coarse grit size will refine your floor for any concrete application quickly.
Offered in #6, #16, #30/40, #60/80, #120, #150 grit.
For best results and optimal life, we also need to inspect the concrete and know the hardness of them. Different hardness request different bond to avoid heat up.
Please note that the floors must need to clean 100% without any bolts or other small objects, it is to prevent damage to our grinding tools, machine and floor.