Husqvarna System Concrete Grinding & Polishing Shoes with Single Segment HM-07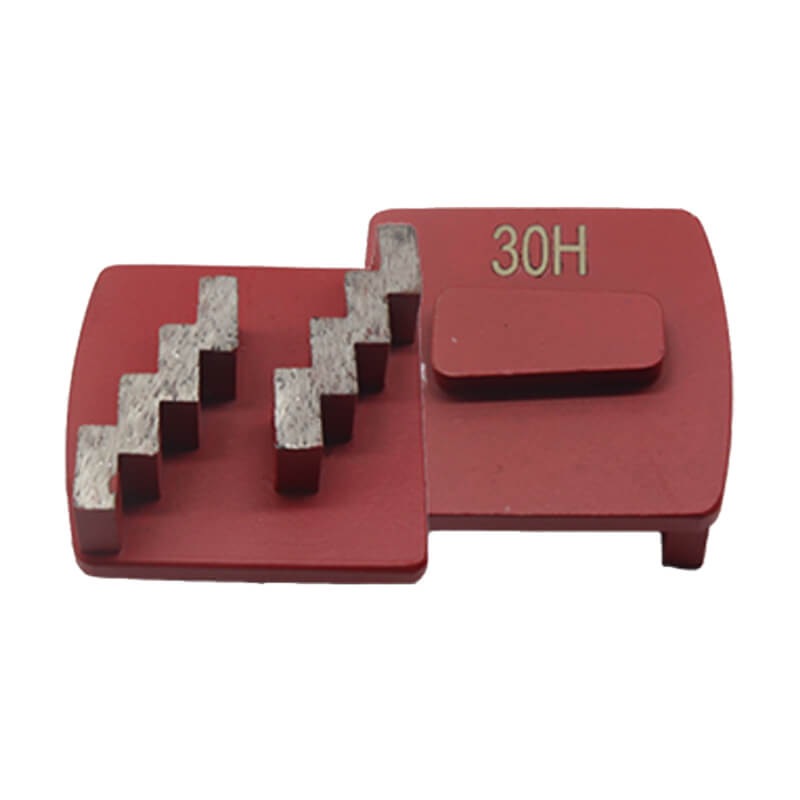 A concrete polishing process normally involves 10 or so steps. It is a professional process in which a grinding machine makes the concrete smooth and even. Each step needs a different grit to grind/polish (from grit 6-200, 50- to 3000 surfaces) to achieve the shine and long lasting effect.
This double lightning segments are designed for smaller grinder to aggressive grinding, working with high speed rotation will allow them to cut faster. They are also ideal for the initial steps in remove dirt procedures.
Offered in #6, #16, #30/40, #60/80, #120, #150 grit.
We offer extra soft, soft, medium, hard, extra hard bond available for different hardness of concrete. Please inspect the hardness of concrete in advance to ensure the diamonds order are correct.
The various segment and base type can assure they meet different concrete or machine requirement. Please check with our for more products information. Thanks.