SASE Double Button Segment Diamond Tools for Concrete Preparation DT-06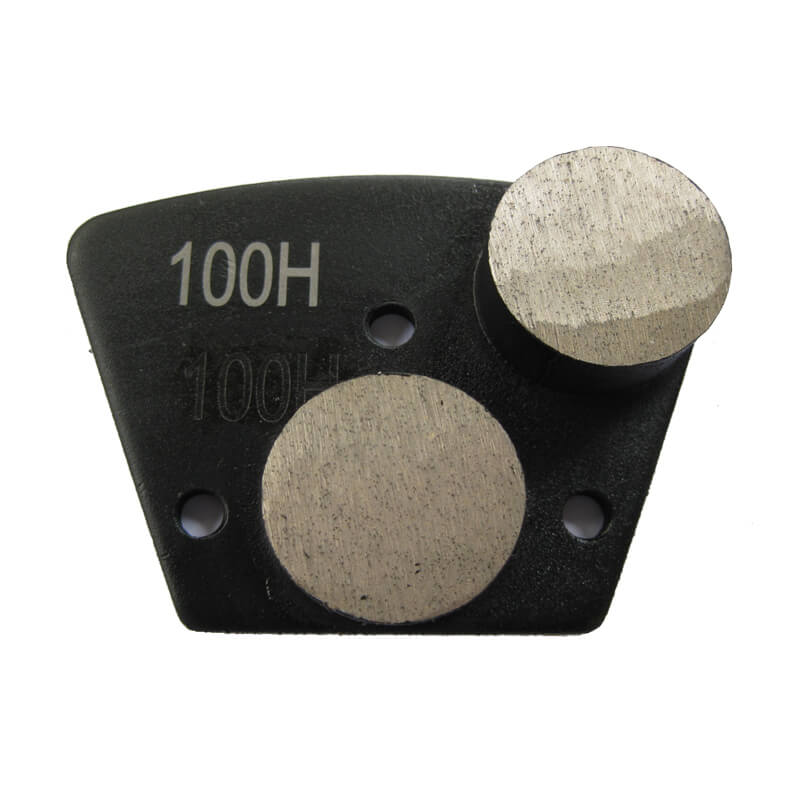 The diamond segments are compressed by diamond and metal powder. When concrete surface is hard aggregate,a soft bond diamond blade is a must,it request the metallurgical powders in the segments wear in high speed to expose the diamond cutting media for efficient grinding. On the contrary, the segment with a hard bond is a must to grind soft concrete.
This double big segment creates a coarse grinding profile for self-leveling concrete or thicker floor coatings.
Offered in grit #6, #16, #30/40, #60/80, #120, #150.
Available in extra soft, soft, medium, hard, extra hard bond etc.
If you need tooling to successfully proceed concrete polishing job, please contact us for more details of diamond concrete tooling.